Store Credit works sort of like you might think of a gift card, or deposit payments. There are a couple simple ways to create store credit.
You can make a Customer Purchase and give them credit instead of cash/check/etc
You can do a Refund, and credit them with Store Credit
You can add Store Credit from the Customer page (New > Store Credit), which will not be associated to a transaction
To get started, just make sure you have a "Store Credit" payment method, and it's set to behave as Store Credit.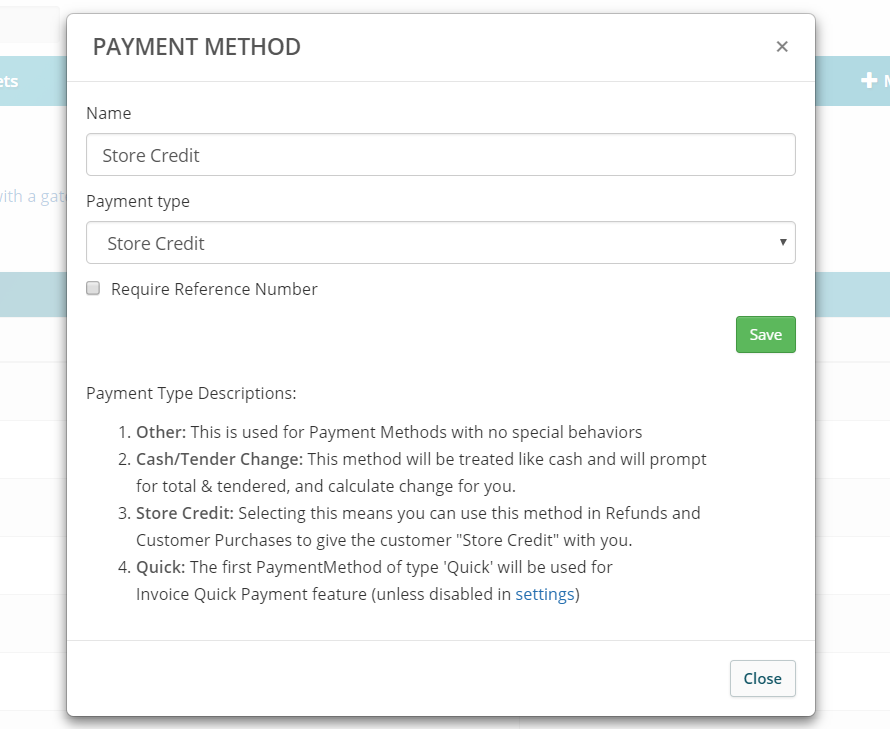 Invoice Refunds will work in a similar way, you can pay it out to Store Credit and it will be available to use in the future.
Then you'll see the credit balance on the Customer Detail page like this

Now on an Invoice, you can click "Apply Credit" and it will look like this



Old "Customer Credit Balance"
Go to the Customer Detail screen and click edit:

Then, on the Customer Edit screen, click the Additional Fields tab and adjust the balance: