The Leads Module is how Syncro handles and organizing incoming light-weight requests for contact. These are emails that are sent to you from Customers that you can review and then convert into a Ticket.


Getting Started:

First navigate to the Leads tab by clicking on it. You will be presented with the Leads page which displays a list of the most recent incoming Leads as well as some more information:




You can click on the "Lead Details" section to then go into the Lead and view more information about it: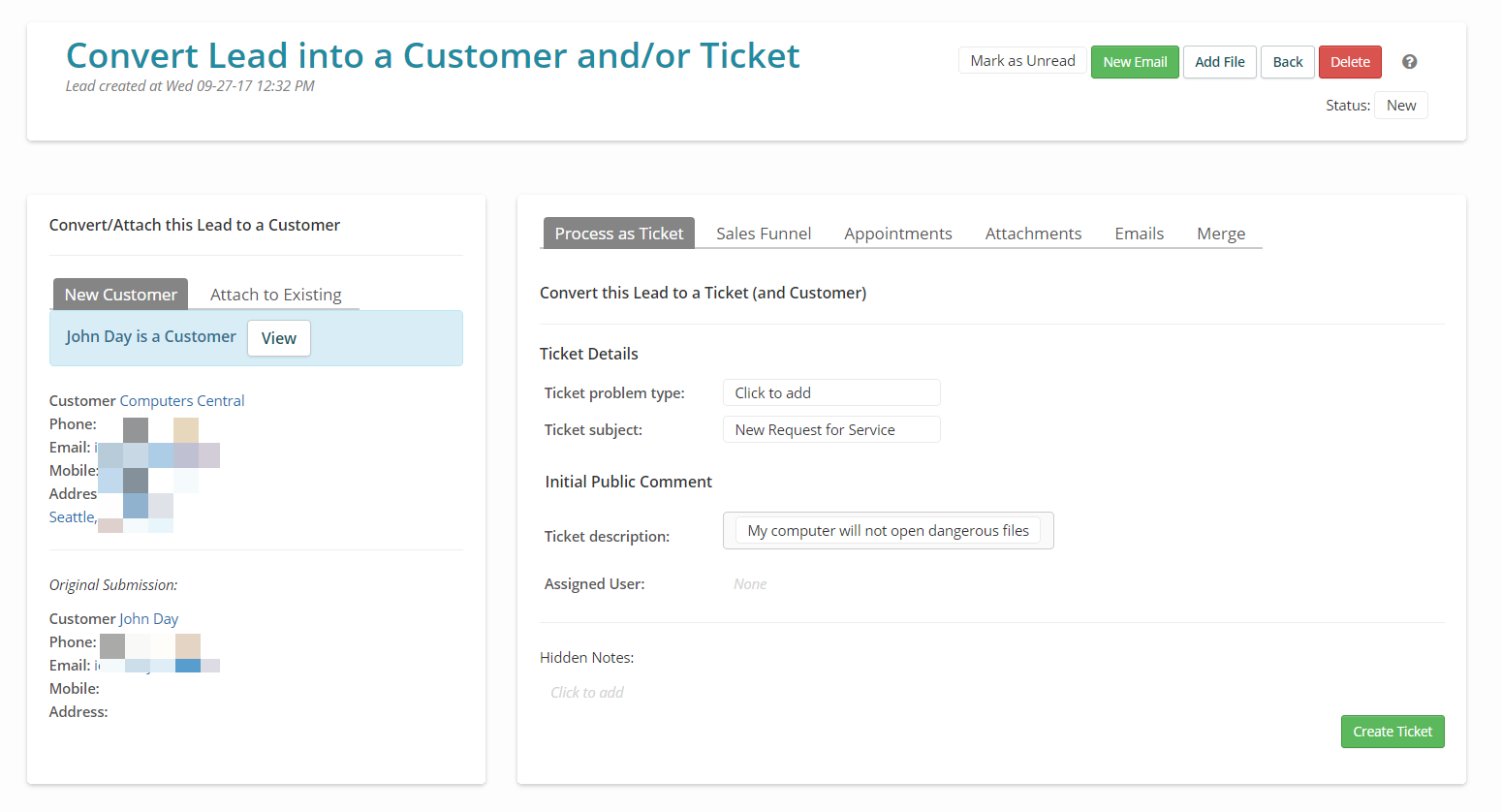 You can also click on "Kiosk Mode" to open up the Kiosk Mode that will create brand new Leads. This mode is designed for the Customer to use, and so you can put this on an iPad as a kiosk or even send this link to your Customers via email so they can create a Lead from home:


Creating a New Customer from a Lead:

When an existing customer sends in a Lead, the system will match up the sent data such as the email address and phone number with an existing customer in your system. If the data does not match any customer in your system, you can create a new Customer directly from the Lead. First click into it to view the Lead Details, then you can see the customer details on the left side: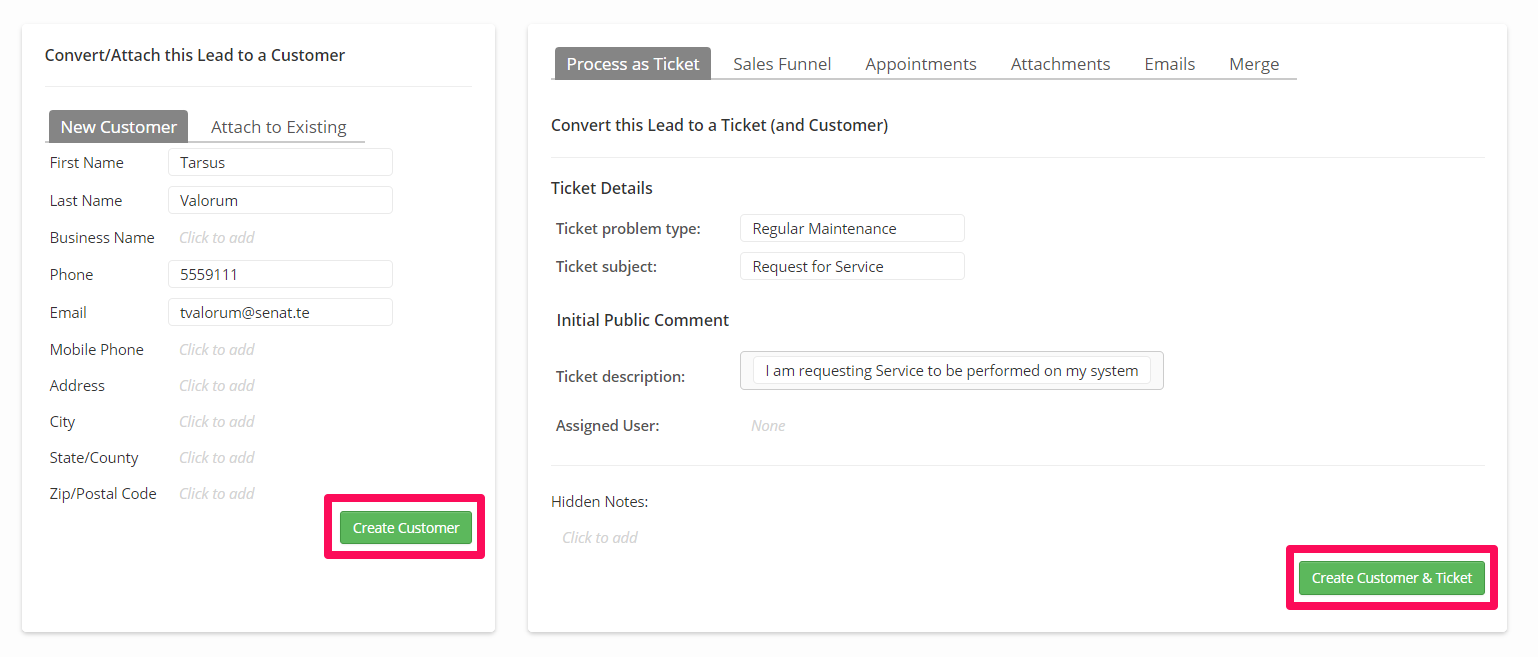 You can click on "Create Customer" to create a brand new Customer in Syncro. If you plan on also converting the Lead into a Ticket for that Customer you can save a few clicks by clicking on "Create Customer & Ticket". Once that's done navigate to the Ticket tab to see the Ticket for that new Customer.