You can use the Shopping Cart to pull multiple charges from several Tickets to a single Invoice. You can also use this ability automatically with Recurring Invoices so that all Pending Ticket Charges get collected in an Invoice for that customer.


Getting Started:

First navigate to a Customer and create multiple Tickets with Ticket Charges on them. In the below example I've created 2 Tickets with 1 Ticket Charge for Labor on each one:




Next create an Invoice for that same Customer. You will see the Shopping Cart appear with a list of the Tickets and Ticket Charges that are still Pending for that Customer: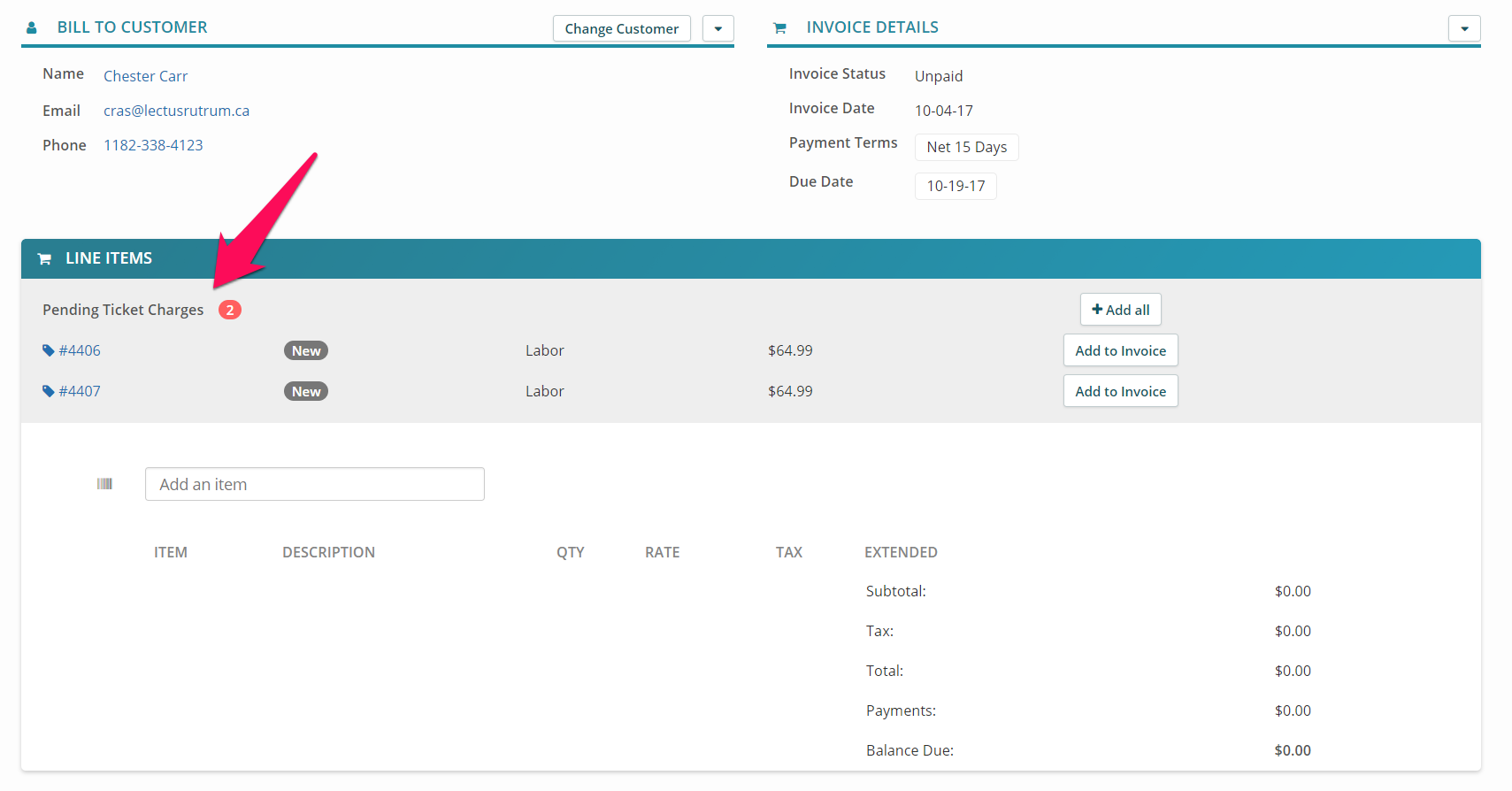 You can then add these Pending Ticket Charges one at a time or all at once using the buttons on the right. When the charges are brought over to the Invoice they will display the Ticket that they came from as well as the Ticket Subject:


Automatic Pending Ticket Charge Collection:

You can also set up a Recurring Invoice to automatically collect any Pending Ticket Charges for a Customer and generate an Invoice for them. To get started with this, first create a Recurring Invoice by navigating to: Admin > Invoices > Recurring Invoice > New. Once there, find the checkbox at the bottom labelled "Add any pending Ticket charges (from shopping cart)" and make sure it is checked, then save your Recurring Invoice: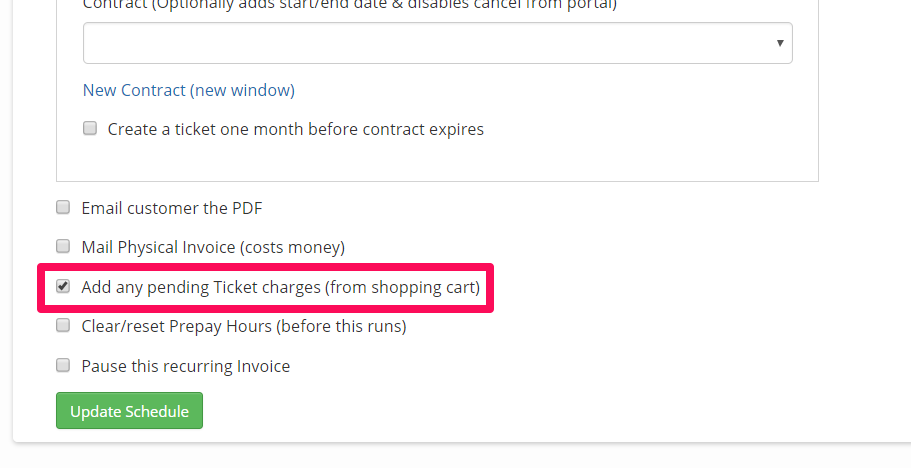 Checking that box and saving that Recurring Invoice will cause the Invoice to collect all Pending Ticket Charges for that customer and apply it to the Invoice every time it is generated. This means you can set the Recurring Invoice to 'Monthly' and have it generate a monthly Invoice of all Pending Ticket Charges for that customer automatically.