Ticket Automations are used to create rules and conditions for Tickets, then perform a certain action for those Tickets that meet the criteria. You can setup an Automation and then every hour or so they will run on all of your Open Tickets. They will try to match some rules, and then do an action. They don't run "on the hour" - but they will every hour.


Introductory Notes:
Ticket Automations will not run on Resolved Ticket conditions
Things to Note:
A Ticket Automation will run a maximum of 10 times per Ticket, beyond this the Automation will no longer run.
Getting Started:

First navigate to: Admin > Tickets > Ticket Automations to view a list of your current Automations. If some are here, you will notice there is a "Run Now" button that runs the automation when clicked, as well as a "Next Run Tickets" link that will show you which Tickets currently meet the criteria for this Automation to run:




You can create a new Automation using the "+New Ticket Automation" button in the top right. Once there you will see where you can modify the Ticket Automation Name, Conditions, and Actions: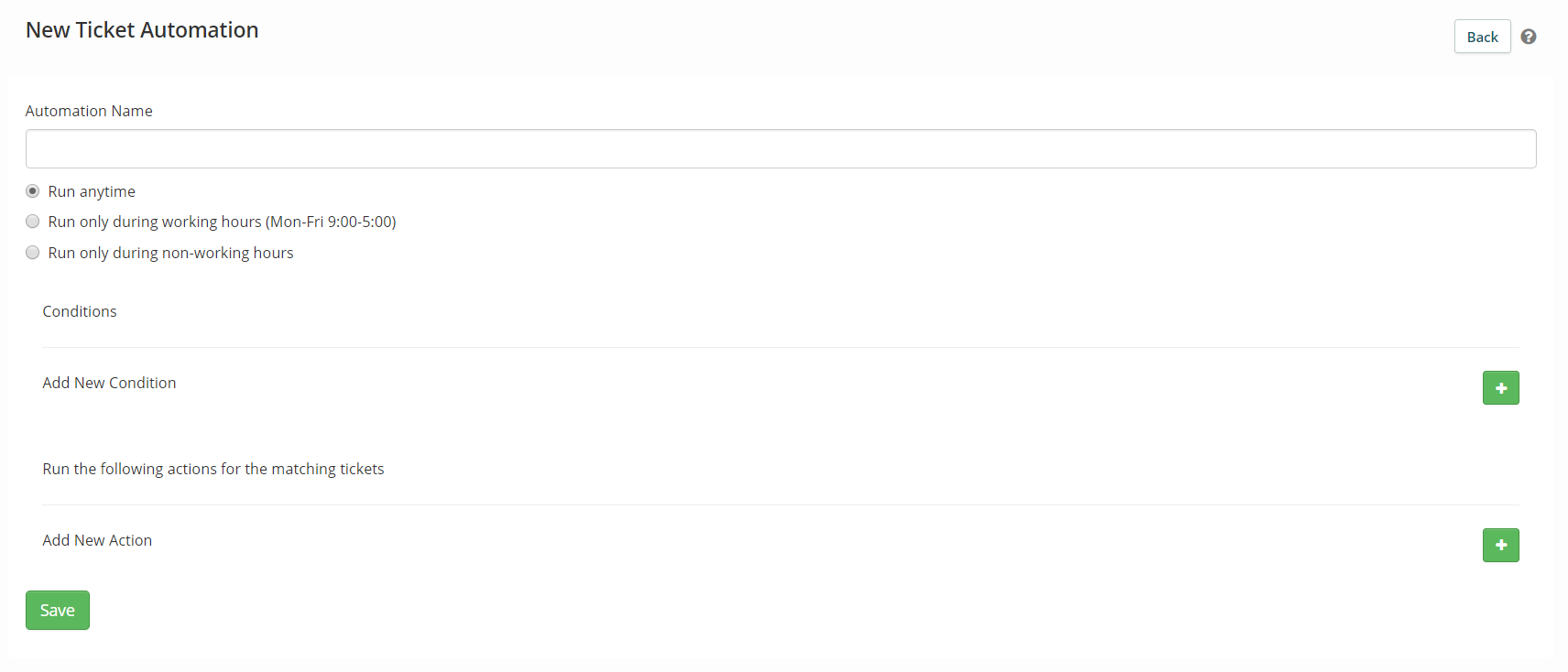 Conditions & Actions:

These are the Conditions and Actions that are available for the Ticket Automations: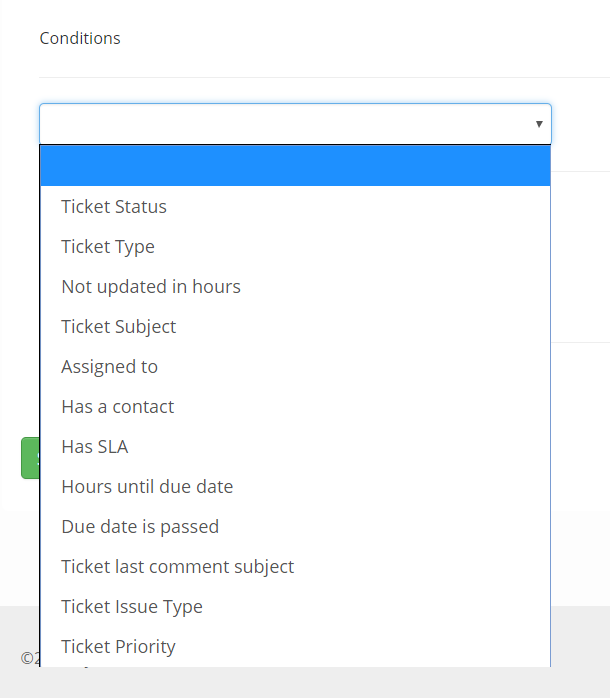 Actions


The conditions are the criteria that the Tickets have to meet for this Automation to run. For example you could use the "Hours until due date" condition to track which Tickets were getting close to their due date. You can also use multiple conditions to track things like Tickets that are set to "Invoiced" that have not been updated in X hours.

The actions are run on the Tickets that meet the criteria set up in conditions. You can do things like have the system add comments and change the Ticket info such as priority. You can also use multiple actions like with conditions, so when the conditions find Invoiced Tickets that have been open for too long, you can then send an email to the customer as well as the assignee.


Setting a Ticket Automation to only run once:

The Ticket Automations will run on every Ticket that meets the Conditions that are set up. This means that if you have a Ticket that meets the Conditions and has the action run, it will continue to run as long as it meets the criteria in Conditions even multiple times.

To prevent this and have the Ticket Automation only run once, you will need to add an Action that changes the Ticket Conditions so that it no longer meets the criteria. For example if you searched for all Tickets that had the Status "New", you then could create an action that changes the Ticket Status to "In Progress" so that it will not meet the criteria for "New" the next time the Ticket Automation runs.


Example Automation:

Here is an example Ticket Automation that you can use to see how a Ticket Automation might look: