We have added proper refund support!
What it does
Allows you to refund money back to a credit card
Allows you to generate a refund invoice simply that puts the correct values in place
Keeps a nice reference between the invoices so you have a clear history of the refund taking place when looking back at this customer
You can say what should happen to the inventory items (s), send to Returns module, put back in stock, start an RMA, etc
What it doesn't do
Does not allow you to refund TO a credit card if the original payment wasn't a credit card
How to use it
1. Just head to an invoice that is paid, and if you have the right permissions you can click the Actions button then Refund.

2. Now select the qty of each line item that is supposed to go back to the customer, the payment method, and make sure the method makes sense based on the original transaction.
You can optionally choose what to do with inventory items here - Pending will send them to the Returns Module to deal with later, otherwise you can choose where to send the item.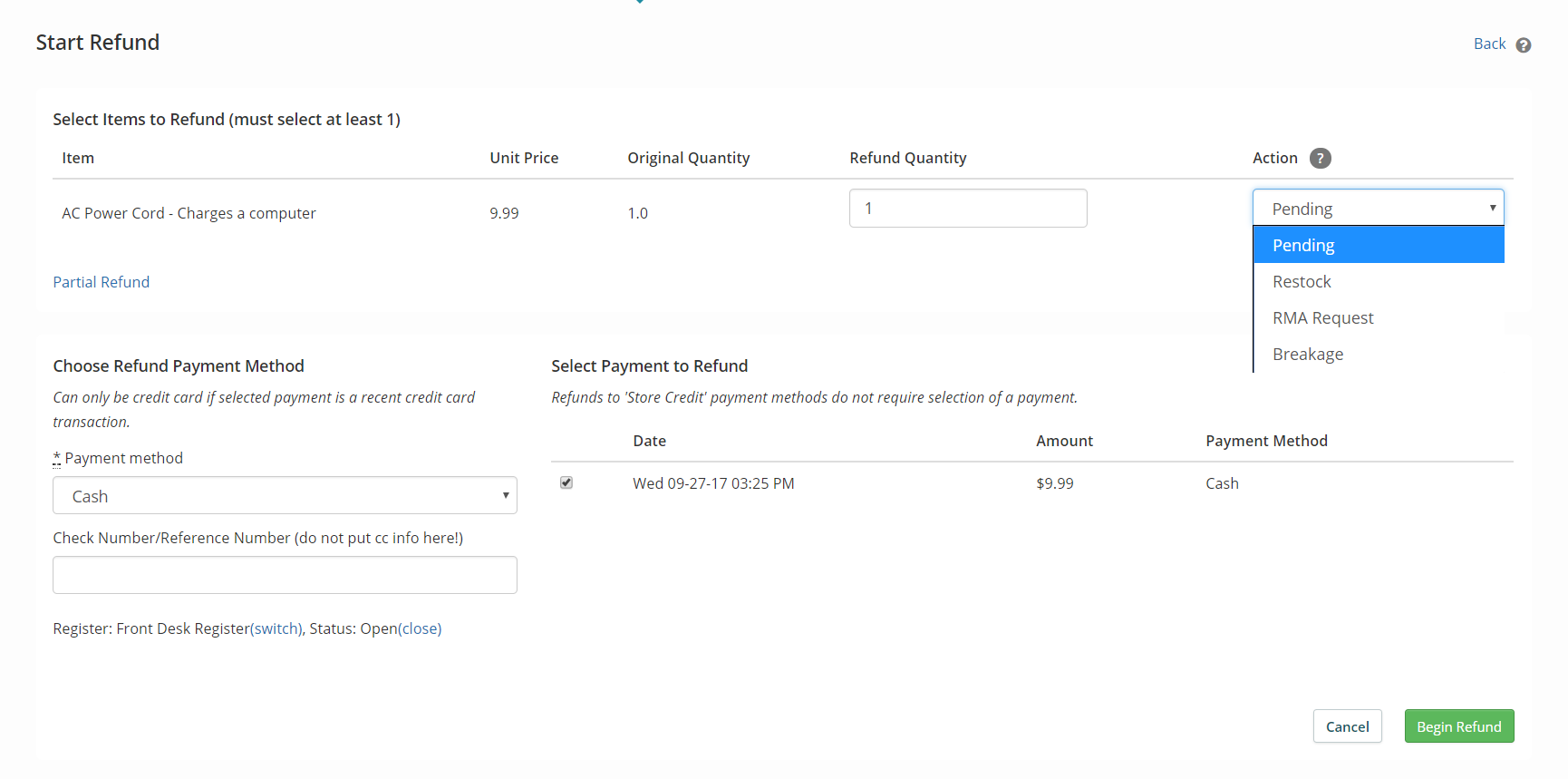 3. Now you are shown the original amount, and the new refund amount to make sure they are correct - then you can finalize.

4. You will then be able to see the Refund Invoice in the Invoices list along with the original Invoice. Notice the refund invoice is just the same as the original invoice, but with a negative quantity. This should also restock the inventory item if relevant items are setup for quantity tracking.

5. If you want to offer only in store credit for refunds, you will need to manually apply the credit. Go to the Customer record > Edit > Additional Fields, and add the credit due.