We call these Custom Fields. You have the ability to put custom fields on your customers.
To get started, head over to Admin > Customers > Customer Custom Fields. From here, you'll want to create a new field type.


After creating a new field type, you'll want to populate it with answers. There are different options that you can test, including drop downs, check boxes, and text fields. In this example you'll see the drop down used to determine customer type.
You'll first name the field, and then determine the type. You can then populate the options depending on which type you've selected.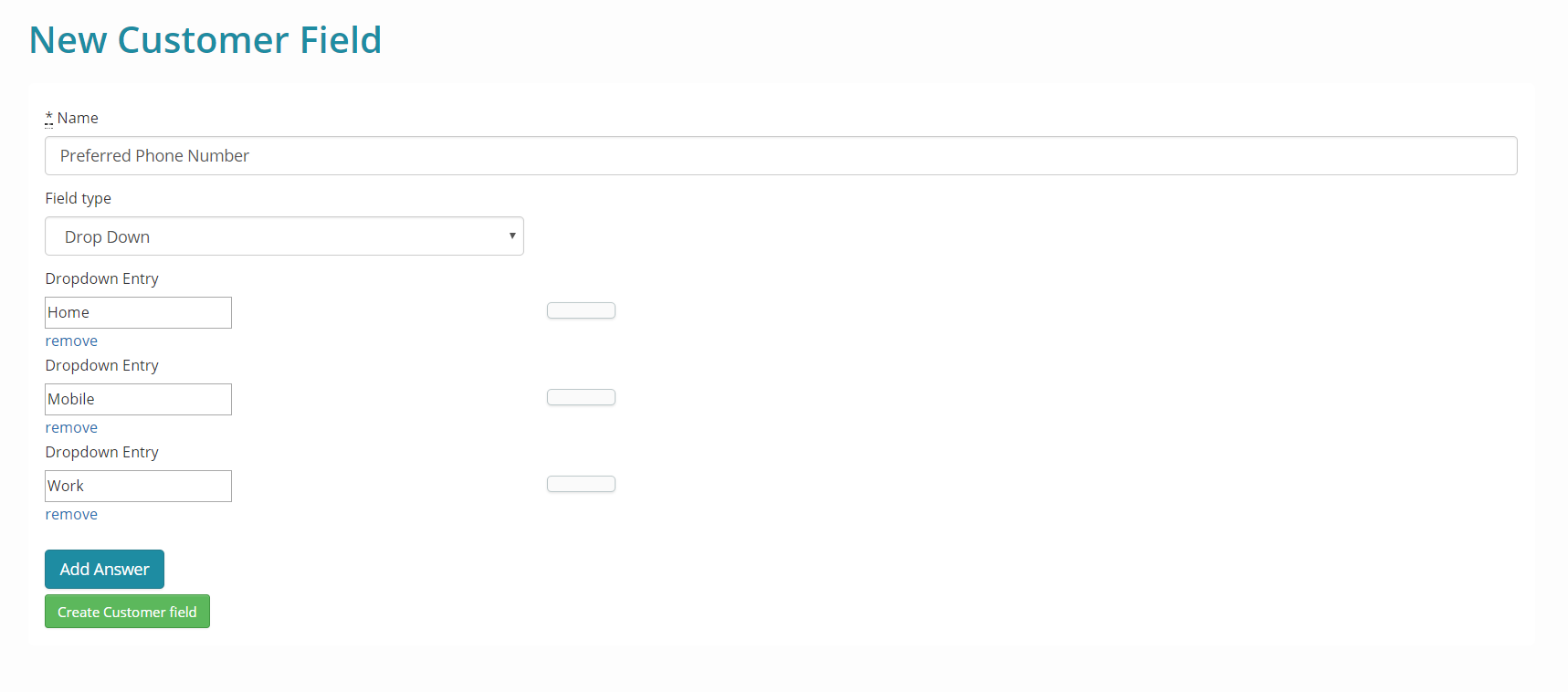 Once complete, click Update Customer field. This new Customer Custom field will be available for future editing/reference on the Customer Custom field page.


Now you will be able to access this on new customers when you create them. Just use the Custom Fields tab.


You can use or update Custom Fields on existing customers by editing the customer > Additional Fields. Or you can bulk update them via CSV. That is covered in more detail at the bottom of our Customer Import article.
If you need to edit or add new Custom Field options, you can do so from the customer record itself when you're editing it, or back in Admin > Customer Custom fields.


You will also be able to build customer lists based off these answers. Just head over to Admin > Customer Lists to target your Custom Fields. Once you target them, you can generate a list to send a Mailer email to.
For example, if you're having a sale specifically for your business clients, you could set up a Customer List to pull as "Business" customers, then send a targeted email blast to them through Mailer.
You can also add icons to your customers to help get you some information at a glance.
Create a Drop Down Field type.
Click Add Answer.
Click the down arrow to the right of the Dropdown Entry field and choose an icon.

And when you add them to a Customer, they will show up on that Customer's main screen.
Read about Customer Badges for step by step instructions.
You can also add custom fields for tickets.
** PLEASE NOTE ** Special characters such as / and ? are not allowed in the names of custom fields.