We have a fully customizable Asset Manager that allows you to create different types of assets, design custom fields for them, attach them to tickets, print custom labels, and track their history over time.

To start, go to Customers > Asset Manager:





This will show a searchable list of your current assets: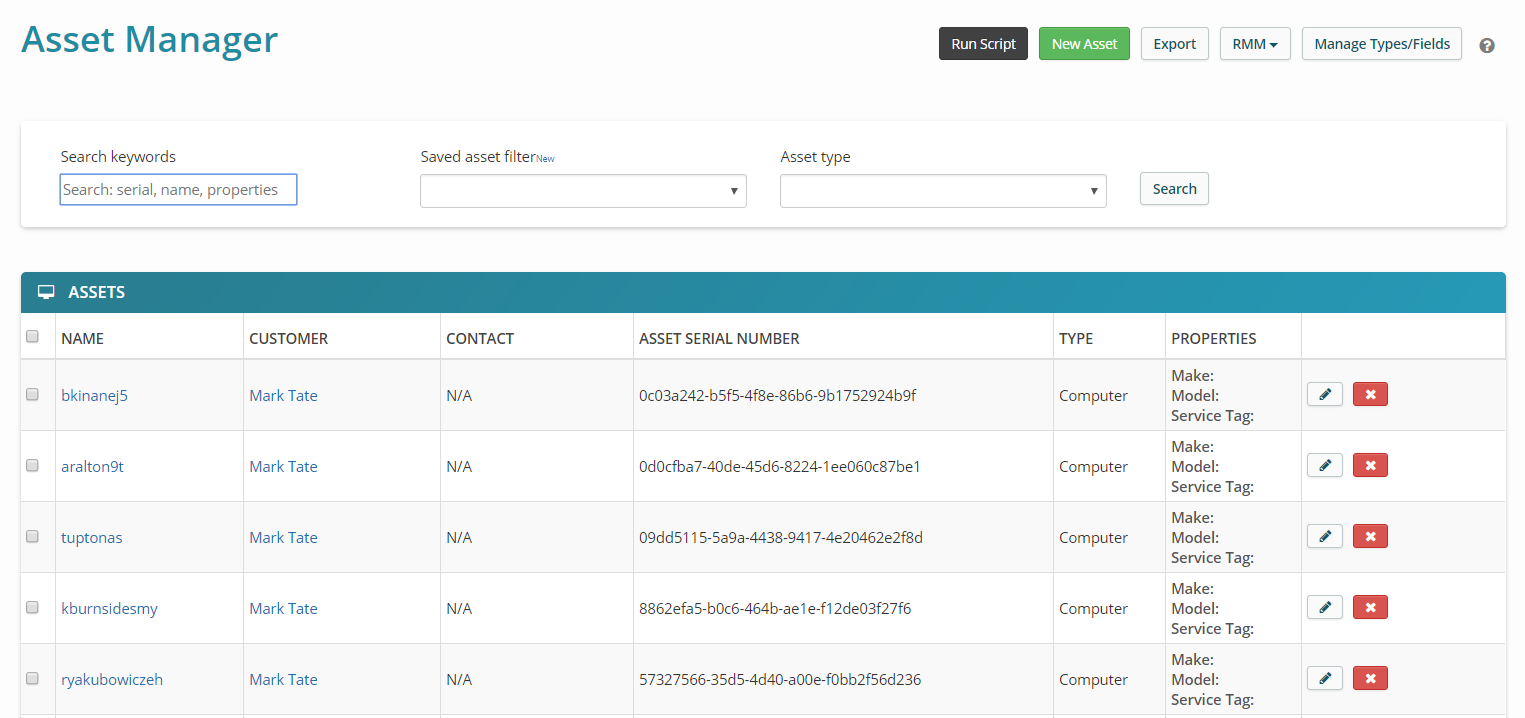 To manage your asset types, click Manage Types / Fields. Here you can create different types of assets.





Click Manage Fields to to customize what you track for each kind of asset:





You can reorder these fields with the "hamburger" on the far right. Or click New Field to add additional fields. Custom asset fields can be Text Fields, Check Boxes, Web Links, Date Fields, or Drop Down menus that you custom populate based on your needs.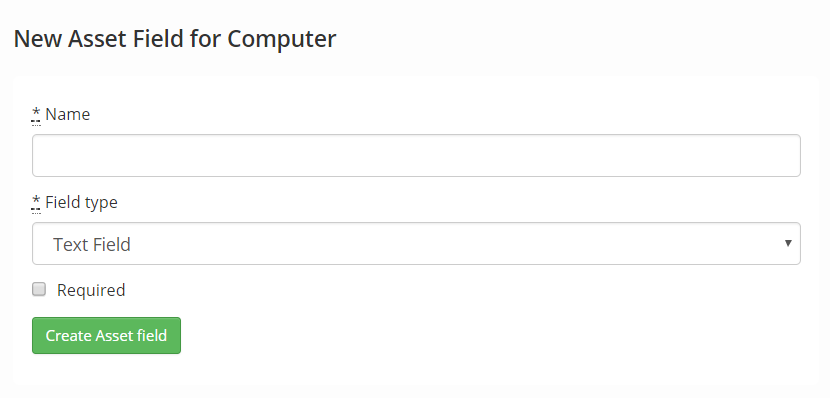 You can view all a customer's assets from the Customer Detail page in the Assets widget: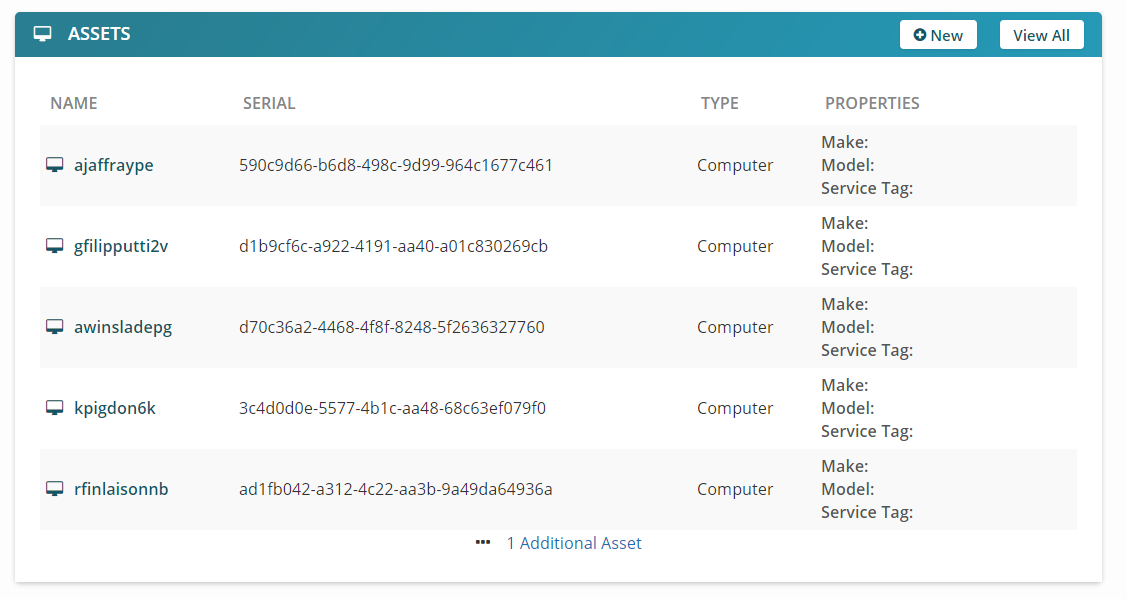 By selecting an asset, you can view its details, the ticket and invoice history, and also print asset labels.