The software includes a basic Time Clock which all users can access from the user menu (the drop-down in the upper right corner with your email address):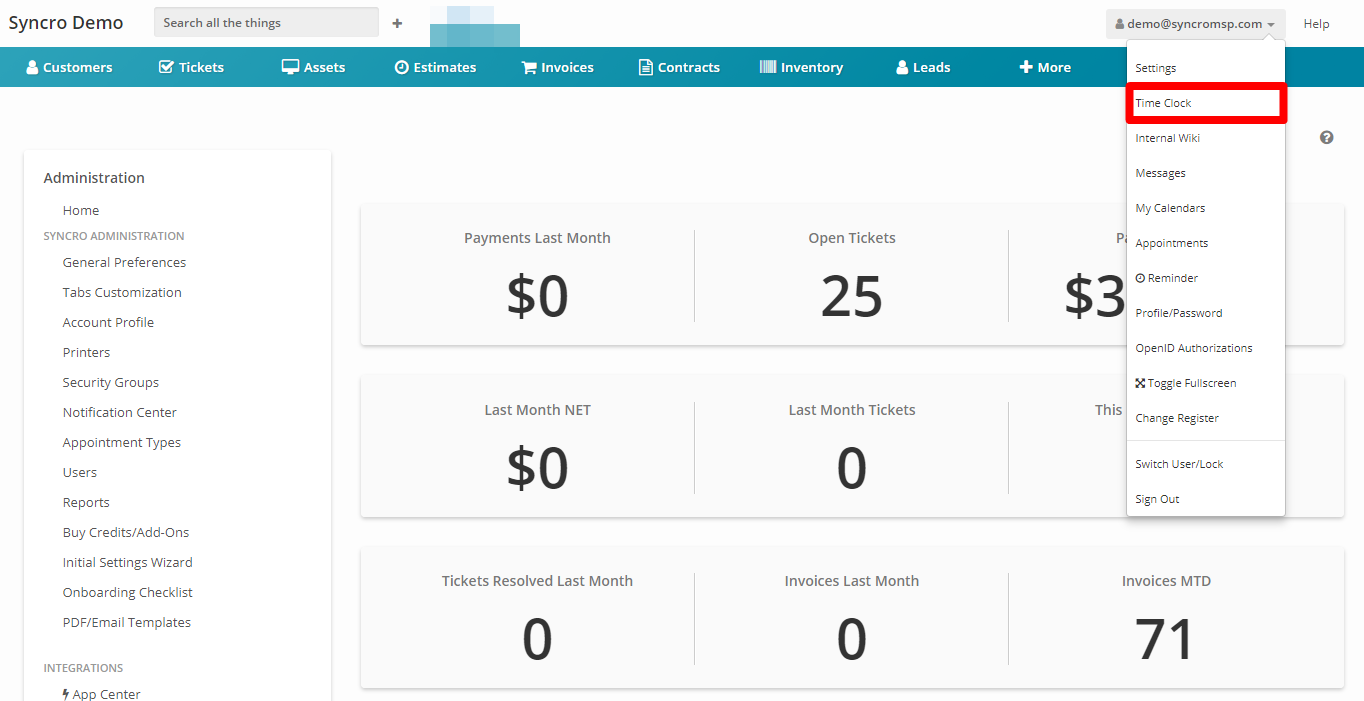 This opens a module where your team can clock in and out (the system supports multiple entries per day), add a note, or create a specific "Out for Lunch" entry.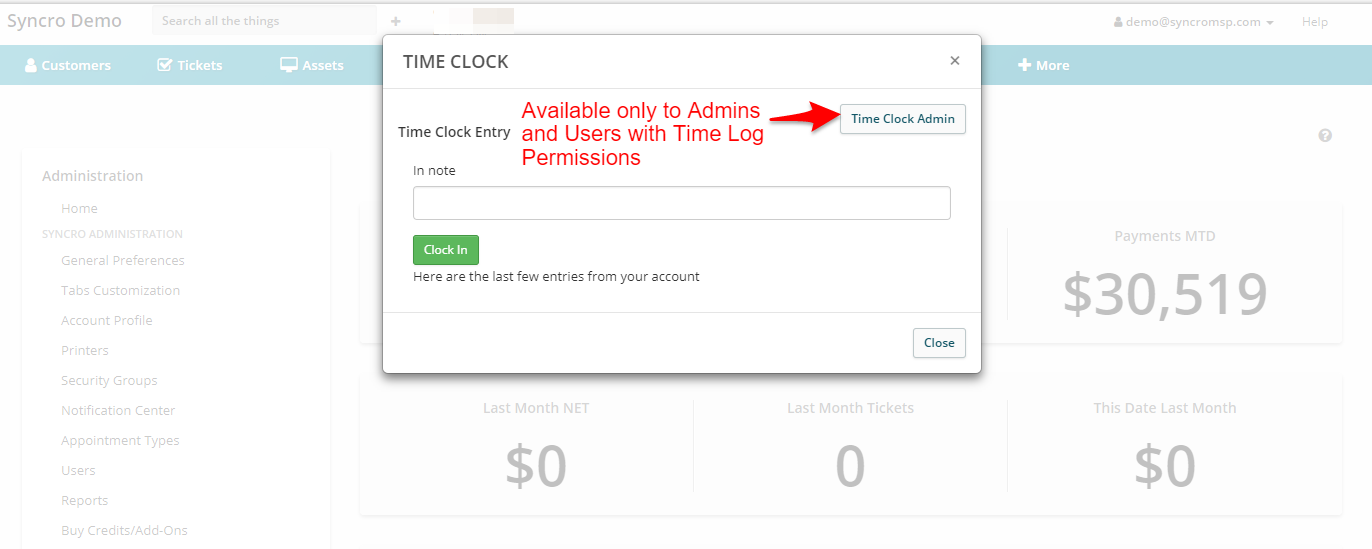 Users with time log permissions can also access admin functionality here. You can create a 'Time Clock Admin' group at Admin > Security Groups: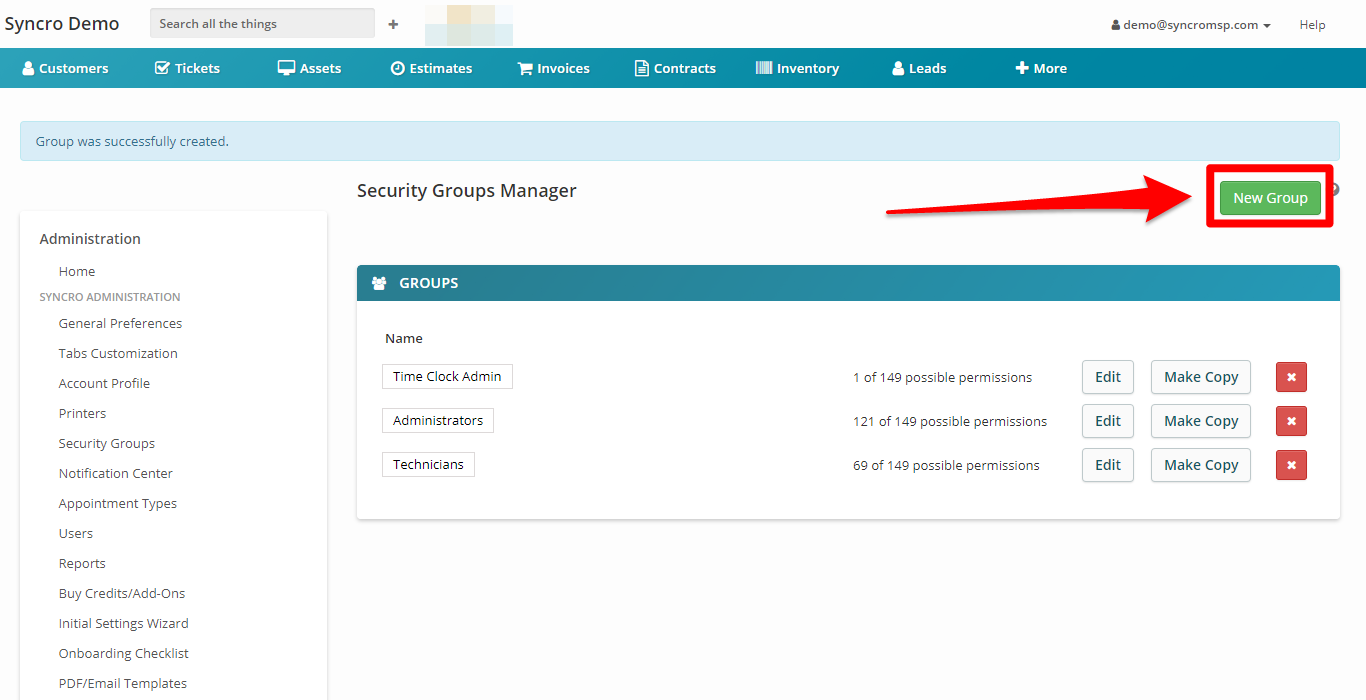 Name your 'Time Clock Admin' security group: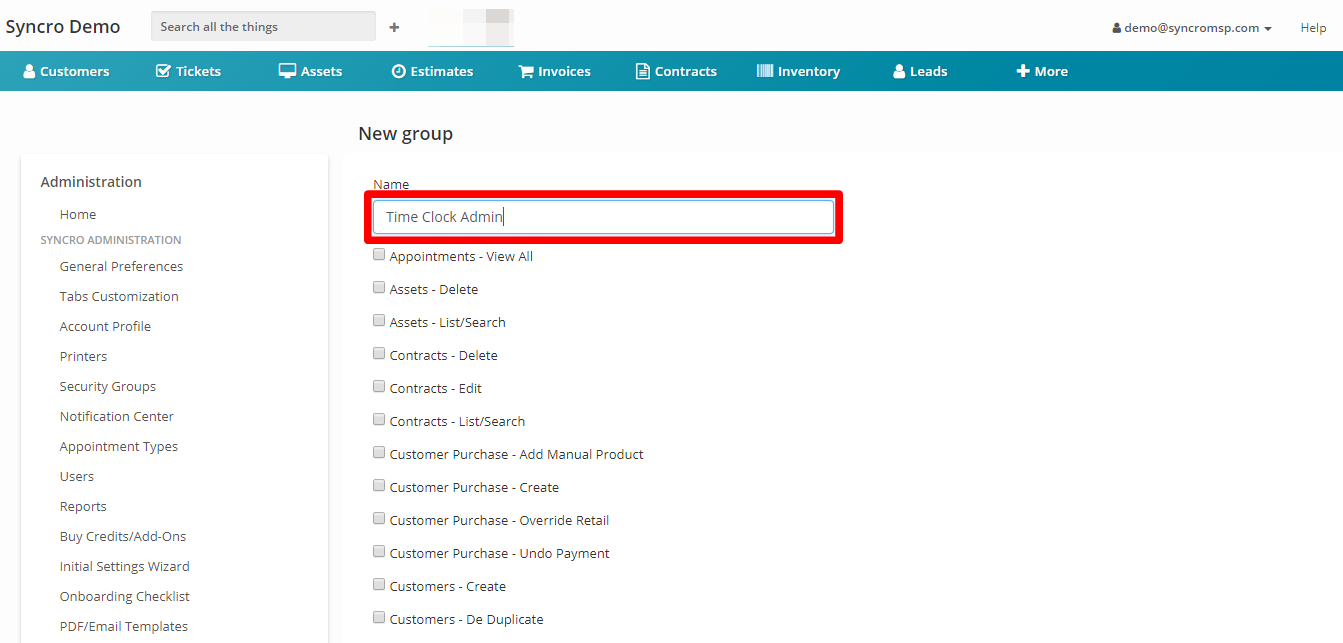 Then, select the 'Timelogs - manage' permission: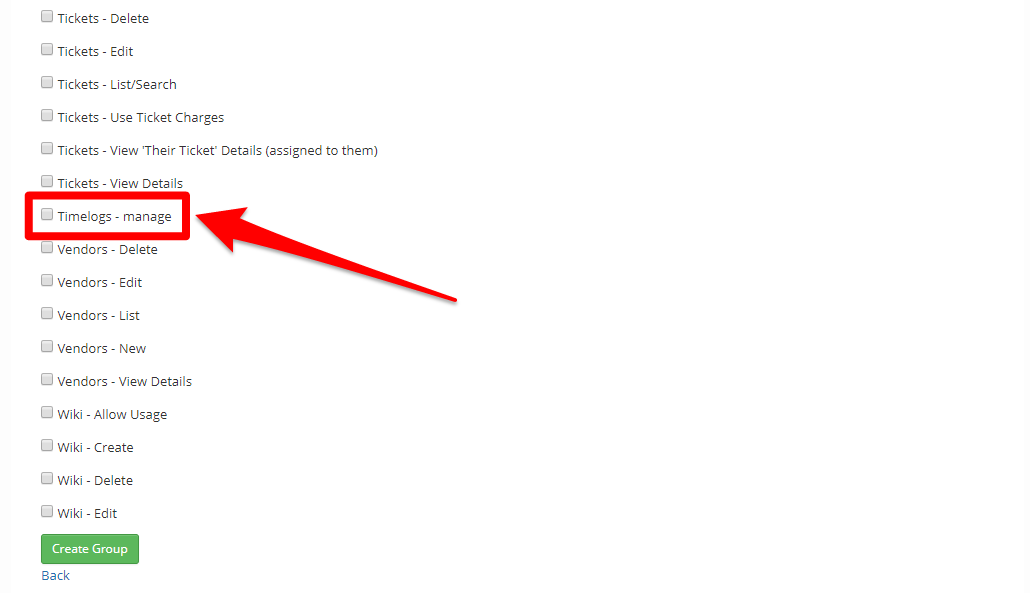 Now, you can make a non-admin user a 'Time Clock Admin' by going to Admin > Users and adding them to the 'Time Clock Admin' group: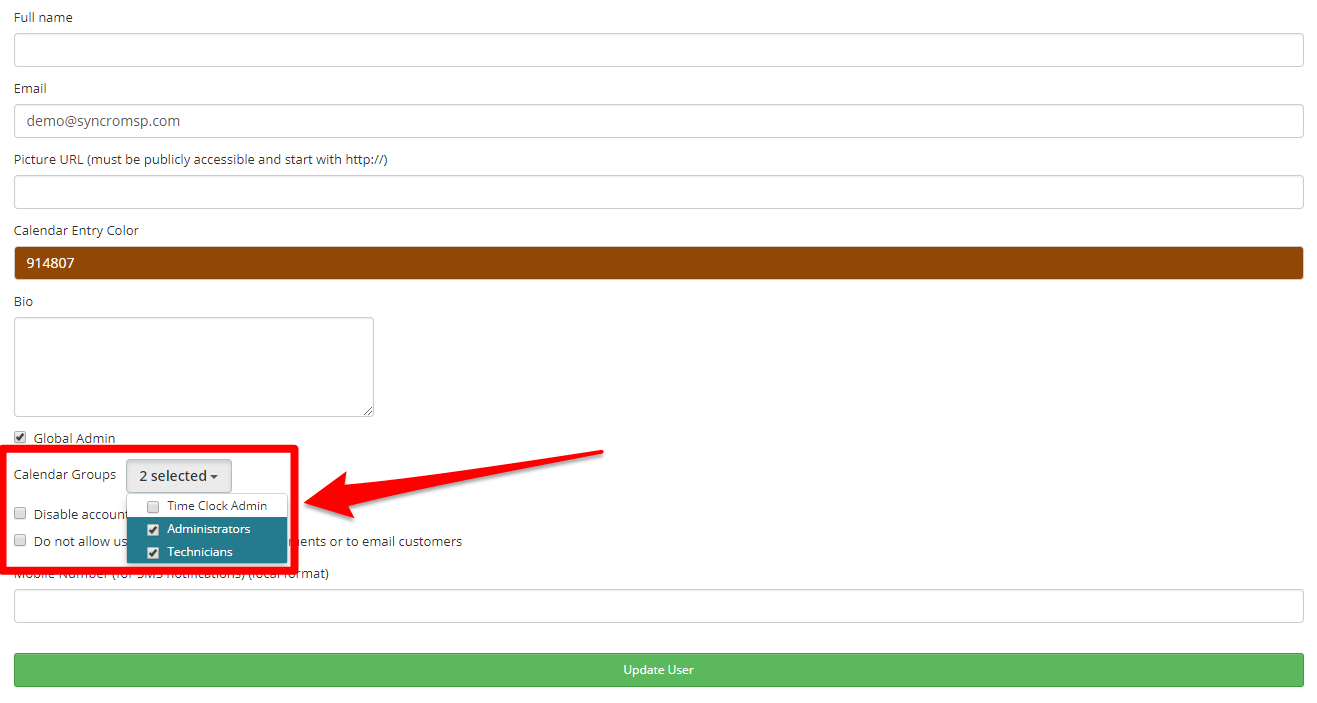 From the Time Clock Admin page, you can view all Employee entries and make edits or manual entries: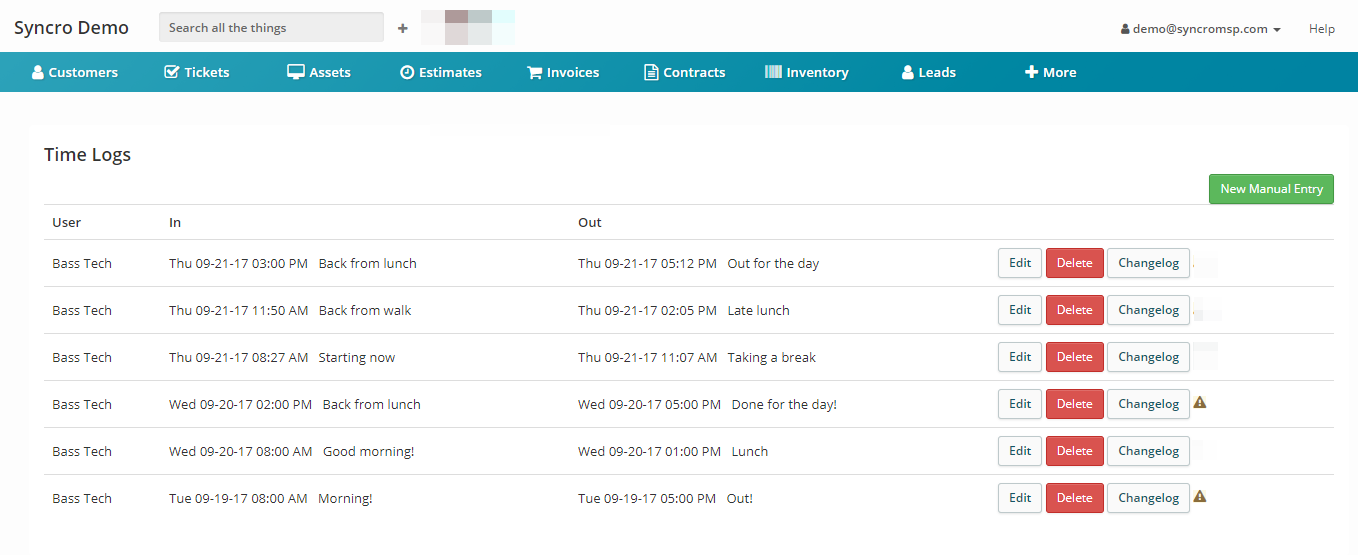 This allows admins to correct entries or add additional notes: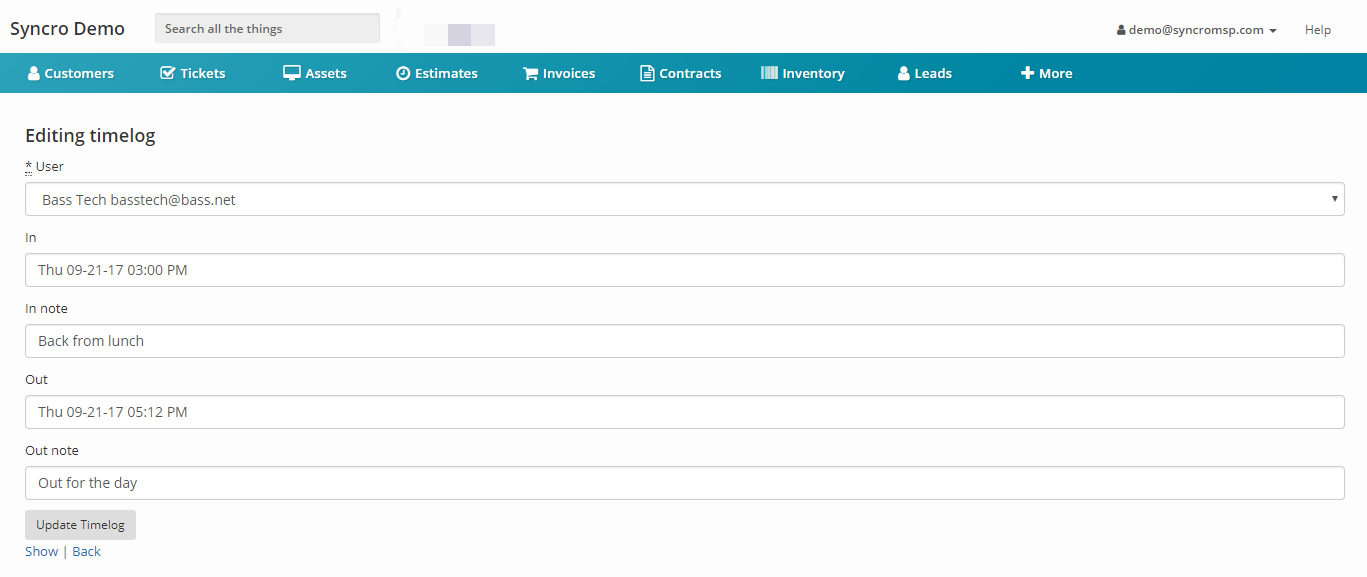 From Admin > Reports > Employees, you can also access the 'Time Clock Report' for accessing time card correction forms with signature lines for your team: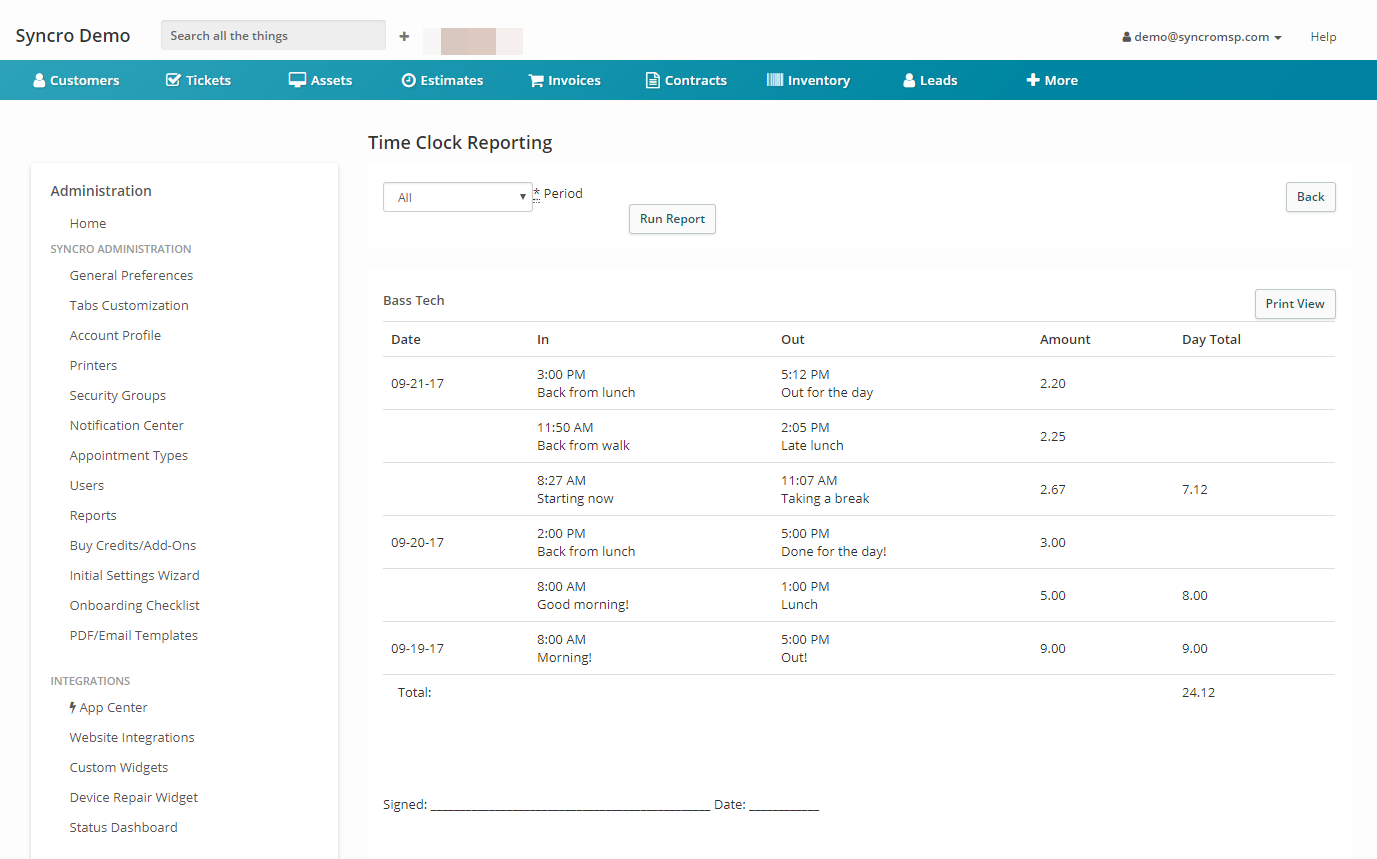 Requiring the Time Clock for Employees
Time Clock admins can now require that employees use the time clock. To require this on a user account, head to Admin > Users and selecting the correct user account:
There are two options for requiring users to use the time clock:
Force user to clock in whenever active: Employees cannot do anything in Syncro until they clock in
Remind user every 5 minutes to clock in: Employees will be able to snooze the time clock alert for 5 minutes and then it will alert them again to clock in
We plan further updates to allow printing for individual employees on separate pages in the future.